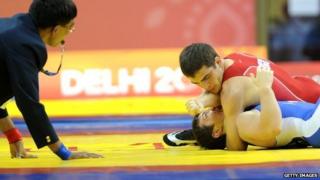 Getty Images
A top wrestler tipped to do well at London 2012 has failed a drugs test.
Myroslav Dykun was set to be one of the stars of Team GB's wrestling squad at the Olympics but now faces a two year ban from the sport.
Dykun won gold at the Commonwealth games and was seen as Britain's big chance of a wrestling medal.
He's now suspended until he has a second drugs test.
Blow for wrestling
If Dykun is banned - it will be a real blow for wrestling here.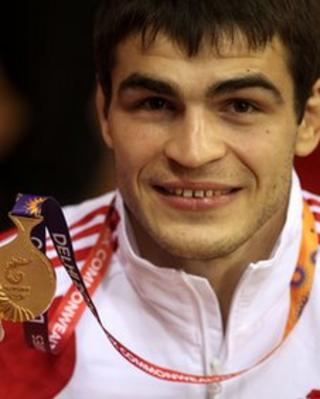 AP
There are two types of wrestling in the Olympic games - Freestyle and Greco-Roman (the type Dykun competes in).
The British don't have a very good record in either.
The last time they won a medal was way back in 1984, when they took home a bronze.
Dykun was actually born in Ukraine, and was asked to come to Britain to set up a wrestling academy.
He's eligible to compete for the British team because he's lived here for long enough.