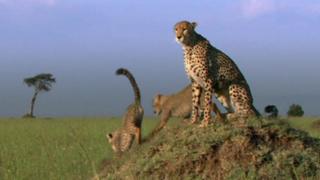 How to film amazing wildlife
Sophie Darlington has just spent two and a half years in Africa making a new film about big cats like Lions and Cheetahs.
It was the super-camera woman's job to take the amazing shots of the animals featured in 'African cats'.
And some of the techniques she used while there can also be used if you want to capture animals at home.
Joe meets Sophie to find out just what you need to do film your dog, rabbit....or even cat!