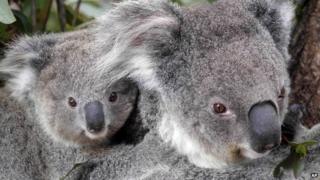 AP
They're one of Australia's most recognisable animals - but now koalas have been listed as a threatened species in parts of the country.
Scientists says numbers have been falling in three areas down under: Queensland, New South Wales and the Australian Capital Territory.
Reasons for the decline include damage to habitat, road deaths and disease.
But the picture isn't all bad - koala numbers are thriving in the states of Victoria and South Australia.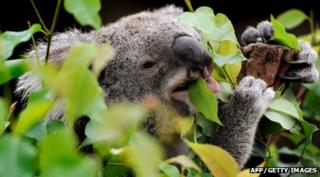 AFP/getty images
It's not clear exactly how many koalas there are in Australia - estimates vary from several hundred thousand to as few as 43,000.
In New South Wales and Queensland, koala populations have fallen by as much as 40% over the past 20 years.