Roy Hodgson has been confirmed as the new England football manager.
The Football Association revealed on Tuesday they'd appointed the West Brom boss in a four-year deal.
Hodgson said: "It's a very proud day for me, I'm a very happy man to have been offered the chance of managing my country."
He will start his new job after West Brom's final Premier League game of the season on 13 May, so he can start preparing for Euro 2012.
The 64-year-old said he was looking forward to the task ahead.
"Everyone knows it's not an easy one, but I'm also hoping that everybody - fans, supporters - everybody within the country will get behind the team."
Hodgson has managed 18 teams over his 36-year career, which includes varied international experience.
He has managed Switzerland, United Arab Emirates and Finland before. He's also been Inter Milan boss twice, as well as taking charge of Blackburn, Fulham and Liverpool in the Premier League.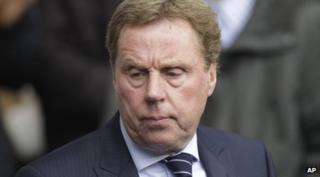 AP
Tottenham boss Harry Redknapp had been the favourite to take over from Fabio Capello, who quit in February.
Redknapp told the BBC that he "doesn't hold grudges." He says that Hodgson's "a great guy" and he hopes he does well in the job.
What do you think about Hodgson?
Comments are now closed but here's what some of you had to say!
Your Comments:
"I think Hodgson is the right man because he has lots of experience. Some of the teams that he has managed are really good and he's obviously done well with them. But Harry Redknapp is a more familiar manager to fans and players."
Kaye, London, England
"I don't think Hodgson should be England's manager as he is better with smaller clubs. It should be Jose Mourihno or Harry Redknapp!"
Eddie, Fordingbridge, England
"He's not good enough for the job. We need Harry Redknapp or Fergie."
Oliver, Stockport, England
"Great news, I said weeks ago that he is the man for the job."
Mark, Stockport, England
"Great choice. It's nice to see the FA make up their own mind instead of bowing to the media choice."
David, Cruguel, France
"I think he will be ok but I am worried for England at Euro 2012 because Roy Hodgson will still be very new."
Grace, Dundee, Scotland
"No, not Roy Hodgeson. I am not a fan of West Bromwich Albion and I think Harry Redknapp would be better."
Daniel, Napton, UK
"I think Redknapp is about 99.9% better than Hodgson, considering what Redknapp has done for Spurs and what Hodgson has done for West Brom - I would probably be in favour of Redknapp!"
Ashley, Derby, England
"I think he is right to have it because he has been in a managers job for more than 35 years, I think he definitely deserves it".
Muneeb, Surrey, England
"In my opinion Roy Hodgson should be England's manager because he is well experienced and has got the right qualities to lead England and support them all the way."
Kushkush
"I think he will be a great manger!"
Iman, West Yorkshire, England
"I like Roy Hodgson, he is a great manager. I would like him to stay at West Brom, but I don't mind if he goes to manage England."
Josh, Warwick, England
"Fantastic choice. Obviously Harry is a great contender, but if u look at the pool of English managers, Roy is up there with the best of them."
Andrew, Middlesbrough, England
"Well done Roy - hopefully English players and fans won't let you down!"
Rachel, Flintshire, Wales