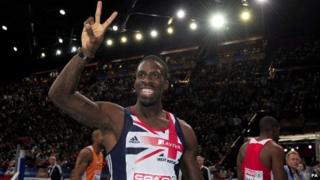 PA
Britain's former drug cheats will now be allowed to compete in the Olympic Games.
British Olympic bosses have lost a court case, meaning they can no longer give a lifetime Olympic ban to athletes who've used drugs to help them perform better.
An international sport court has ruled that it's against the World Anti-Doping Agency's global code.
It means athletes like sprinter Dwain Chambers could run at London 2012.
He tested positive for steroids in 2003 and served a two-year ban from athletics.
But he'll still have to qualify like everyone else if he wants to compete at this summer's Olympics.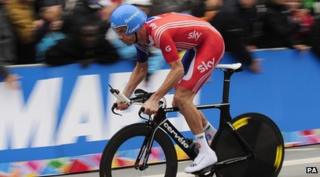 PA
The issue has divided many people in the sporting world.
Four-time Olympic cycling champion Chris Hoy said: "It will be sad if we have to fall in line with the rest of the world."
But former athlete Colin Jackson supports Dwain Chambers.
He said: "Dwain is in the top tier of sprinters in our country. There is no doubt that he will be at the Olympics."