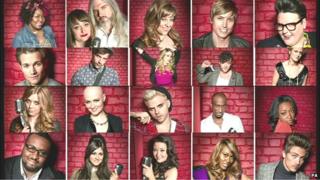 PA
Every Monday morning, Newsround intend to interview whichever singer has left The Voice UK.
Starting on Monday 30th April, we're hoping to meet one of singers that the public has voted out of BBC One's top talent show.
We'll find out what it felt like to take part, and maybe hear one or two backstage secrets!
Tune in every Monday at 8.15 on CBBC to catch our interviews with the stars of the show.