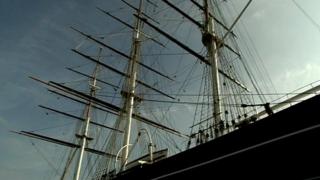 Cutty Sark reopened to public
The world famous Cutty Sark has been re-opened by The Queen and Prince Philip.
The 143-year-old cargo ship was almost destroyed in a huge fire five years ago at Greenwich in London.
But after £50 million has been spent on restoring and repairing the Cutty, she opens to the public once more on Thursday.
Cutty Sark was the fastest ship of her time, transporting cargo all over the world.