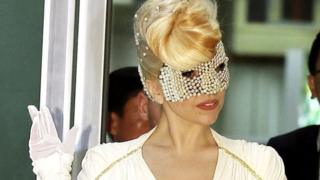 AP
Children in South Korea who had tickets for Lady Gaga's show have been left disappointed after being banned from it.
The people who control the media in the country say they've checked the content of her show and some say it is unsuitable for under 18s.
Censors reckon some of the costumes and the songs are inappropriate for kids.
Officials said they would be checking ID on the doors to make sure everyone at the shows is over 18.