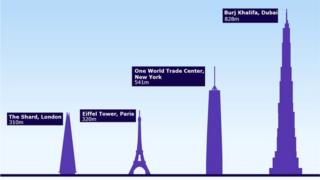 Some of the world's tallest buildings are nearing completion and this image shows how they compare.
The Shard in London which is now opening is the tallest building in Europe (the Eiffel Tower in Paris counts as a tower not a building).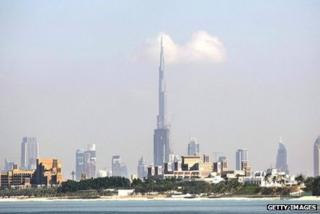 Getty Images
In New York, One World Trade Center - the Freedom Tower - is almost finished and because of its giant aerial, will be the third tallest building in the world.
Some people think that aerials on rooftops shouldn't be included in the height of a building.
No man-made structure is taller than the enormous Burj Khalifa in Dubai which is 828m tall.
Even that could be dwarfed soon as an even bigger tower is planned in Saudi Arabia.