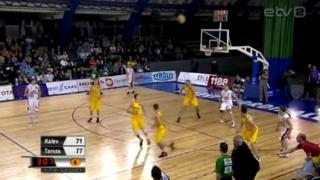 Amazing basketball shot
This amazing basketball shot has got to be seen to be believed!
Player Armands Šķēle from Estonian team BC Kalev/Cramo found himself facing the wrong way and trying to keep the ball in play.
So he flipped the ball behind him... and scored an amazing three-point shot!
Watch the video to see.