erik nygren
There's nothing quite like playing your favourite video game on a big telly but for some students in the US that just wasn't big enough.
Pranksters at the famous Massachusetts Institute of Technology installed coloured lights in one of their buildings, to turn it into an enormous game of the classic Tetris!
Players have to clear lines of blocks by matching the shapes together and the supersize version is fully playable from a nearby controller.
It even has three levels of difficulty for players who whizz their way through the first stages.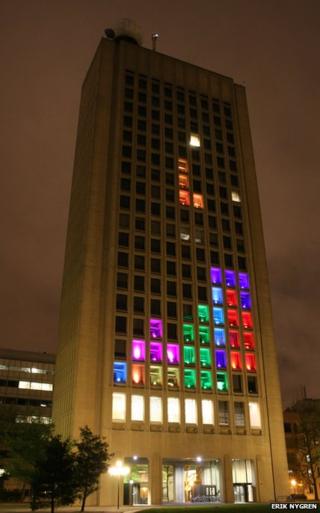 erik nygren