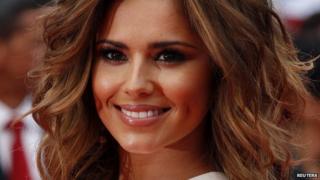 Reuters
Pop star Cheryl has revealed Girls Aloud will get back together this year, to celebrate the group's 10th birthday.
The band took a break in 2009 and Cheryl topped the chart with her solo singles "Fight for This Love" and "Promise This".
But she told Radio 1 the band's members had met up recently.
"It's coming up to our 10th birthday in November this year… and we all want to do something to celebrate that," she said.
Cheryl told Chris Moyles that her time in Girls Aloud had been "seven years of consistently non-stop touring, album after album."
"As women we needed this space to grow."
But Cheryl's not giving up her solo career.
She's about to release her new single, "Call My Name" and she's even got time to squeeze in a new album before the reunion.