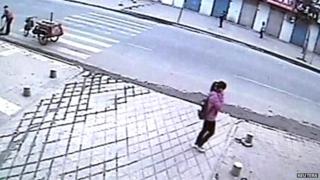 Girl falls down invisible hole
Imagine...you're walking down the street and... you fall straight through an invisible hole in the pavement!
A teenage girl fell seven metres down a hole pavement in northern China and had to be rescued by a passing taxi driver.
Luckily he was able to get help her out of the hole using a nearby ladder.
Watch this short video to see it happen.