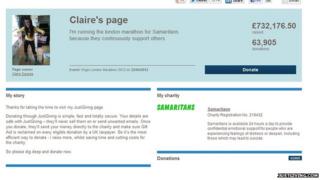 Marathon runner dies
Massive amounts of money have been donated for a London Marathon runner who died.
Hairdresser Claire Squires, from Leicestershire, collapsed near the finish line on Sunday.
On race day, she'd raised £400 for her charity the Samaritans. But thousands of people have donated to her online fundraising page since her death.
The money will go into a tribute fund and be put towards projects that were important to her.