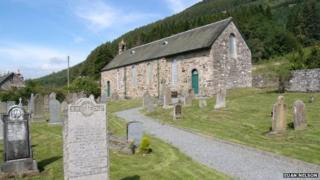 Euan Nelson
A Scottish village called Dull wants to create a partnership with an American town called Boring!
Boring, in the US state of Oregon, is best known for timber logging. Dull, in Perthshire, is a very small village, with one street.
The link between the two places was the idea of a lady from Perthshire who spotted Boring on a cycling holiday.
If the plan goes ahead, Dull will get a new road sign saying it's linked with Boring.
Dull community councillor Marjorie Keddie said: "It might seem like a joke but this could have real benefits for Dull."
Jim Hart, a journalist at Boring's newspaper, The Sandy Post, has already spoken to people in Dull to find out if they have anything in common.
He said: "One of the things our communities share is the weather... we get a lot of rain and snow every year."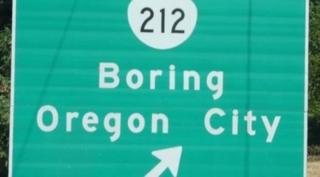 Other
Boring was named after William H. Boring, a soldier in the American civil war who lived in the area.
Dull's name may have come from the Gaelic word for meadow, although some claim it comes from a word meaning 'snare' or an animal's harness.