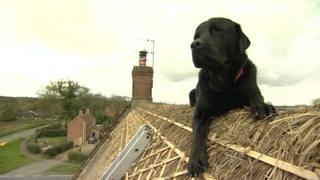 Some pets are left home alone during the day but 5-year-old Axel goes to work - up on the roof!
His owner, Richard, works as a thatcher, fixing straw roofs and Axel goes along for the view.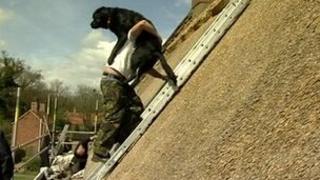 The fearless pooch is so happy up high, he spends his time snoozing on the straw.
Axel weighs seven stone - that's as much as one of your friends - and his owner has to carry him up a ladder to the roof.
But Richard says having Axel on the roof is the safest thing to do because it stops him running onto the road.