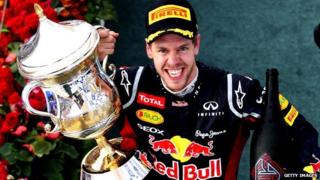 Getty Images
The Bahrain Formula 1 Grand Prix took place this weekend despite continuing anti-government protests.
Many protesters wanted the race to be cancelled, but the government was determined it would go ahead.
Ahead of Sunday's race, armoured vehicles patrolled the streets to stamp out any demonstrations.
Reigning champion Sebastian Vettel won the race, making it his first win of the season.
It wasn't a great day for the UK. Lewis Hamilton finished eighth whilst Button was forced to stop two laps from the end after a puncture.