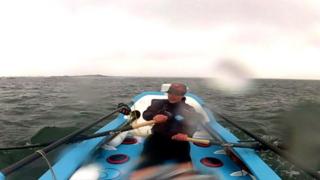 Sarah's rowing challenge
Imagine living in a boat by yourself for six months, eating rations and sleeping in a tiny cabin.
But for one British adventurer it's about to become reality.
Sarah Outen will be rowing a massive 4500 miles across the Pacific Ocean.
Nel's been finding out more about what she'll have to deal with.