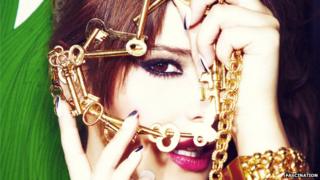 FASCINATION
She's not always in the news for her singing, but now Cheryl's back on the music scene.
She's been recording in Los Angeles and is set to hit the charts this summer with dance track Call My Name.
The song's been written by chartbusting DJ Calvin Harris and has already had the thumbs-up from X Factor judge Gary Barlow, The Saturdays' Rochelle Wiseman, and Little Mix's Perrie Edwards.
Call My Name is the first song to be released from Cheryl's third album, A Million Lights. Lana del Rey, Will.i.am and Calvin Harris all feature on it.
When's it out?
The single's release date is 10 June but the video will be seen online from 2 May.
The style
Call My Name is an electro-dance track with a strong beat and a catchy chorus.
Cheryl's song doesn't do much to show off her vocals as the tune is fairly basic, but we reckon it's still strong enough to be a summer hit this year.
Other reviews have said it's very similar to Rihanna's song, We Found Love and it's bound to get people up and dancing.
If you like Calvin Harris, you'll recognise his style on Call My Name. It's got all the typical features of his songs - a strong bass line and an addictive tune!
Will you still be humming it next week?
This song will probably be on the radio non-stop and the tune easily gets stuck in your head. So, regardless of whether you like it or not, you'll be remembering it!
Will it make the charts?
With Cheryl's huge fan base and with summer on the way, this catchy dance track is bound to make a big impact in the charts.
NR rating
3 out of 5