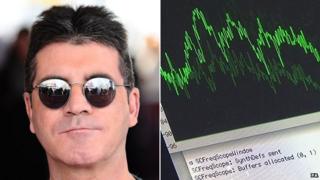 PA
Talent shows like The X Factor and The Voice are big business in the UK and more often than not, it's the judges that the audience at home tunes in for.
But could that all be about to change?
A scientist from Sussex, in the south of England, has created three computerised judges complete with general musical knowledge and their own personal putdowns!
So does this mark the end of the likes of Simon Cowell, Gary Barlow and Jessie J?
The computers 'listen' to several hours of tunes, so that they can 'learn' the differences between different genres of music.
"The judge is a machine listening system," explains Dr Collins.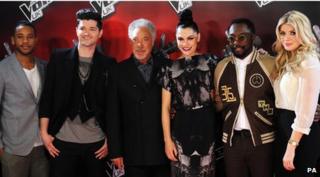 PA
But the judges' listening capacity is not yet on a par with a human ear.
"They're never going to be as annoying as Simon Cowell," Dr Collins says.
And critics believe that until the computers can make their own emotional decisions, they will never replace the talent show judge.