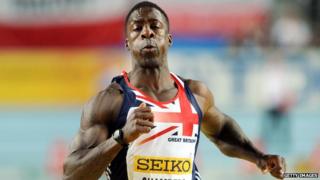 Getty Images
Former drugs cheat Dwain Chambers is likely to be free to compete for Team GB in London this summer.
The sprinter tested positive for a banned substance in 2003, and was banned from ever running for Team GB in an Olympics again.
Britain is the only country in the world that still enforces a lifetime ban for drugs cheats.
But that ruling looks set to be overruled by the court of arbitration for sport next week.
The British Olympic Association made the decision to ban drug cheats for life in 1992.
But the World Anti-Doping Agency doesn't think that that is fair if the athlete has already served a suspension for the offence.
There has since been a legal battle between the BOA and WADA over who is right at the court of arbitration for sport.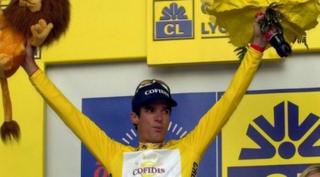 AP
And although nothing official has been announced, the BOA have reportedly accepted in private that they will lose the case.
The potential ruling will mean Chambers and cyclist David Millar, who was banned in 2004, would both be available for selection for Team GB.