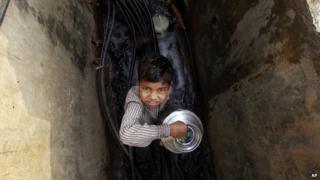 AP
UN officials will meet in the US today to try to help the billions of people who do not have access to safe drinking water or clean toilets.
High sanitation levels have an important role in saving people's lives across the world.
But the UN say that their target for three quarters of the world's countries to have clean water and toilets by 2015 will not be met.
And they're calling for help from governments to reach their goal.
Around 2.5 billion people around the world still lack basic sanitation.
This means that there is no safe place to go to the toilet, so diseases like diarrhoea spread very quickly, killing thousands of children every single day.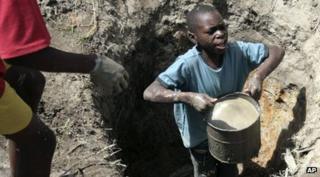 AP
The charity WaterAid says that if big, powerful governments in counties like America and China back their campaign, then 400,000 lives can be saved every year.
"Diarrhoeal disease is the biggest killer of children in Africa." said Henry Northover of WaterAid.