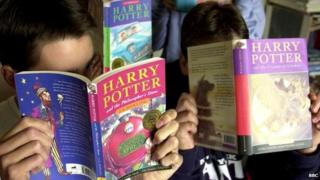 If you're a Harry Potter fan who wants to know your Hufflepuffs from their Blast-Ended Skrewts then read on.
Author JK Rowling is working on a Harry Potter encyclopaedia.
She says she'll give the money she makes from the book to charity.
Rowling said, "For a long time, I have been promising an encyclopaedia of Harry's world and I have started work."
Over 400 million copies of the Harry Potter novels have been sold worldwide.