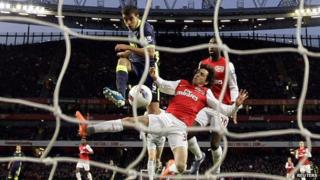 Reuters
Wigan have scored an amazing win over Arsenal to put their battle against relegation back on track.
In one of the shock results of the season, the Latics won 2-1, with both their goals coming in the first half.
What makes the result even more amazing is that it was away from home for the boys in blue.
It now means Roberto Martinez's team are five points clear of the relegation zone with four games left to play.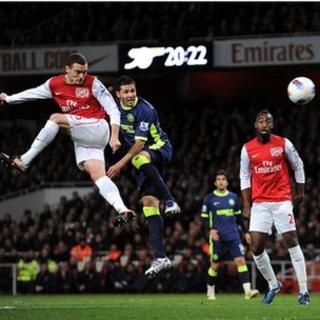 PA
Wigan went into the game after beating league leaders Manchester United in their last game.
But travelling to visit the North London giants, no one expected them to take away three points.
That changed though, when just 7 minutes in, Franco Di Santo scored for Wigan.
And only a minute later, Jordi Gomez bundled the ball in to give the visitors a 2-0 lead.
Thomas Vermaelen's head gave Arsenal hope soon after but it wasn't to be.
In the second half, Arsenal wasted loads of chances and will walk away from the game thinking they should have won.
But it was Wigan who took home all the points, to give them a good chance of staying in the Premier League next season.
Their five point advantage could disappear though if Bolton were to win their two games in hand.