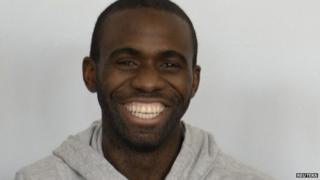 Reuters
Bolton Wanderers' player Fabrice Muamba has been sent home after spending almost a month in hospital.
The footballer collapsed during his team's FA Cup quarter final match against Tottenham on 17 March.
Paramedics and specialists treated him on the pitch and then he was carried off and taken to the hospital.
Fabrice has thanked the hospital staff who took care of him and said: "...thank you to all the many well-wishers who have sent thousands of messages of support."
His club says he's looking forward to continuing his recovery at home.