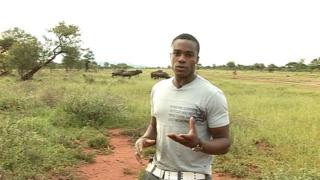 Ore heads out on safari
Ore's out in South Africa for the World Cup, but when he's not watching the football, he's been finding out more about the country.
South Africa has incredible wildlife, but some animals have become really endangered.
Animal experts are getting really worried about the country's rhinos, which are being killed for their horns.
Ore's been out on safari to find out more about all the animals which live in South Africa.