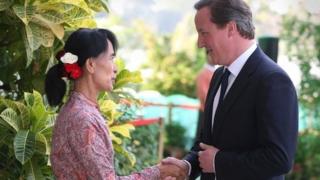 PM makes historic Burma visit
David Cameron has become the first UK prime minister ever to visit Burma.
He's visiting to see how the country has progressed since the way it was run changed in 2011.
Burma, also known as Myanmar, was under brutal military rule for almost 50 years and many people including children suffered greatly.
For this reason many nations including the US and the European Union refused to trade with Burma, leaving the country with few friends.