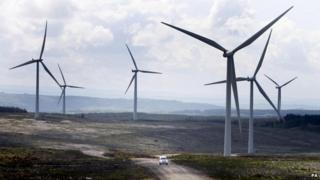 PA
Wind farms aren't as dangerous for birds as many people think, according to two big bird charities.
New research says that very few birds are hurt by the rotating blades.
Scientists found that building windfarms does cause the number of birds to fall, but usually the populations recover once the turbines are up and running.
Of the ten species of birds studies at eighteen wind farms, only two species appeared to be affected long-term.
The research was done by the British Trust for Ornithology and the RSPB.
Jeremy Wilson, head of science at RSPB Scotland, said: "The overall picture is perhaps more positive than some of the wilder headlines have suggested, but that doesn't suggest there's no problem."
The research did not include larger birds of prey, which can fly into the blades and be injured or killed.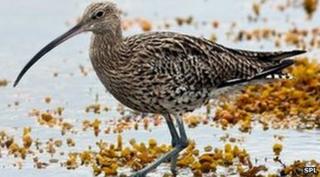 SPL
Windfarms are bad news for curlew and snipe, whose numbers do not recover after the turbines are put up and construction has finished.
But the number of skylarks seem to increase after a windfarm is built, maybe because people digging up the ground helps them to nest or find food.