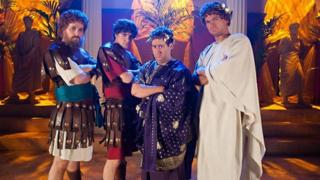 Why is Horrible Histories so good?
Horrible Histories is full of brilliant facts and the new series started earlier this month.
The programme is the only children's TV programme to win best sketch show at the British Comedy Awards.
And the cast say that they've had loads of comments from parents saying it's got their kids interested in history.
But what makes the programme so good? Leah's been finding out.