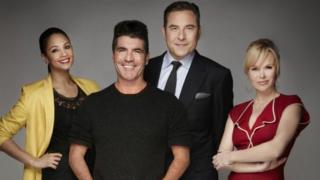 PA
Has Simon Cowell admitted defeat in the battle of the Saturday night talent shows?
Simon's show Britain's Got Talent is moving its time slot to avoid being on at the same time as The Voice.
It comes after The Voice racked up more viewers overall and importantly during the 20 minutes the two shows clash.
From 21 April, ITV say that Britain's Got Talent will be moved to a slightly later slot so there is no overlap with the BBC show.