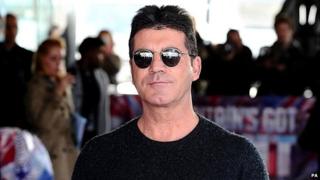 PA
More people watched The Voice than Britain's Got Talent over the Easter weekend, and Simon Cowell even congratulated the BBC show on its success.
There's a big rivalry between the two talent shows which go out on different channels on Saturday nights.
The Voice is on BBC One and BGT (with Simon as a judge) is on ITV.
Simon praised BBC One boss Danny Cohen, tweeting: "A slightly irritated congrats to Danny and the BBC".
An average of 9.5 million viewers watched The Voice, compared with 9.1 million for BGT.
Simon went on to say: "But you didn't have a dancing dog", referring to Pudsey the performing pooch who starred on BGT.