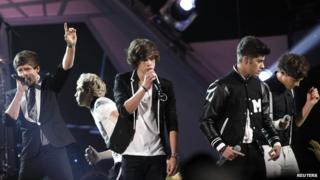 Reuters
After taking over the US, the One Direction boys are now heading to Australia.
The boys are set to perform at the Logie awards, a big music awards show, on Sunday night in Sydney.
But some people are saying that the organisers didn't know how famous the band were when they asked them to perform!
The event's organisers have had to hire in extra police and security to keep all the fans under control.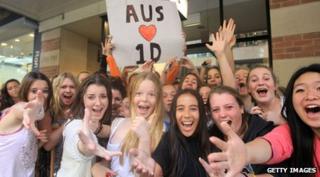 Getty Images
Two years ago, Justin Bieber had to cancel a performance in Sydney after fans went hysterical and broke through security barriers.
Organisers are trying to make sure that the same doesn't happen again but say that they are "expecting the very worst".
Their spokesperson said: "We are totally across it. We have seen what this band has caused across the world - they shut down streets in Paris when they appeared in store recently."