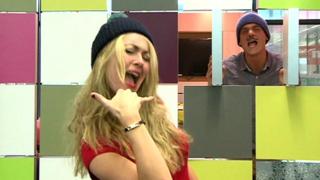 Newsround's tribute to Carly
The Canadian singer Carly Rae Jepsen has shot to the top of the UK chart with her single Call Me Maybe after striking it lucky on the web.
Her song become a hit after a video of Justin Bieber and Selena Gomez dancing to the track received 31 million views online.
We at Newsround quite like the look of the viral video.
So we thought, what better way to spend a rainly bank holiday than making our own version of it.