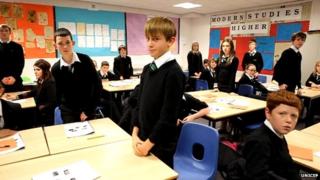 Children win poverty video award
A group of pupils from a West Lothian school have won an award for making a video about child poverty.
As well as winning a video competition by a children's charity, a second charity is now giving them an award.
The pupils did work on children's rights, and formed a group called Seen And Heard.
Their video tells the story of a boy from the school, whose family was once homeless.