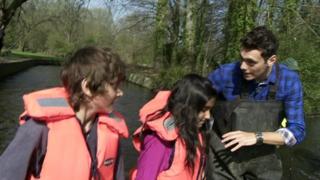 Schools breed their own rare fish
Children from seven schools in London have been rearing their own endangered fish as part of a school project.
The children have been breeding rare 'brown trout hatchlings', and it's taken them three months.
They're doing it to get hundreds more trout back in the Wandle, a river in London.
In the past, all the trout there had died because of pollution.
Watch Joe's report as he joins them on their mission.