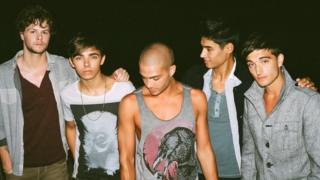 Other
The Wanted are back with a brand new single, hot off their incredible American success - top three in the US singles chart with Glad You Came.
They're chasing another number one in the UK with new single Chasing the Sun. But is the song a ray of sunshine or more of a rain shower?
When it's out?
20 May.
The style
The track's written and produced by rapper Example - and you can certainly tell!
It's a hypnotising electronic dance number and another summer anthem in the making.
You can imagine boogying on the beach to lyrics like, "When the daylight's fading, we're gonna play in the dark 'til it's golden again..."
Will you still be humming it next week?
We were humming along to the "Oh oh oh oh oh oh" bits in no time (it's written for the dancefloor!).
But it's not quite as catchy as their smash hit Glad You Came.
Will it make the charts?
The boys are hot property right now, so we'll be shocked if this track doesn't go number one, or top five at the very least!
NR rating: 4 out of 5