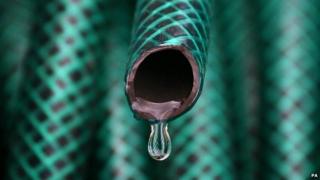 PA
Around 20 million people have been hit by a hosepipe ban in southern and eastern England.
But what does it mean? Read our guide to find out!
What does a hosepipe ban mean?
There are a number of things you're not allowed to do with your hosepipe during a ban. You can't...
Clean a car or private boat;

Water plants;

Fill or maintain a pool, decorative fountain or pond (unless there's fish in there);

Clean walls, windows, paths, patios or manmade outdoor surfaces (such as decking in the garden).
But you CAN still water your garden with a watering can and wash the car with a bucket of water.
Which areas are affected?
Seven water companies in southern and eastern England have introduced a ban.
They are Anglian Water, Southern Water, South East Water, Sutton and East Surrey, Thames Water, Veolia Central and Veolia South East.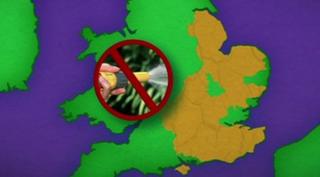 Why is there a hosepipe ban?
East Anglia and south-east England are officially in drought, following two really dry winters.
It means that river, reservoir and groundwater levels aren't high enough to supply people for the rest of the year.
How long will it last?
It's expected to last throughout the summer, although water companies say it could be cut short if there's more rain.
What happens if I break the ban?
You could be taken to court and fined up to £1,000 - but this has never happened to anyone yet.