From today, watering your garden plants and washing your car with a hose will be banned in parts of the south and east of England.
Seven water companies have introduced a "temporary usage" ban which is thought to affect around 20 million people.
Some parts of the UK are experiencing the fifth driest March since records began.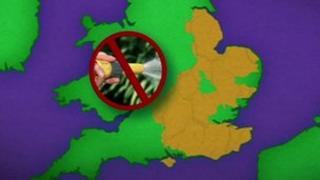 Not Specified
Areas which are used for international or national events, like the Olympic stadiums, aren't included in the ban.
Most of the companies expect the ban to stay in place for the whole summer.