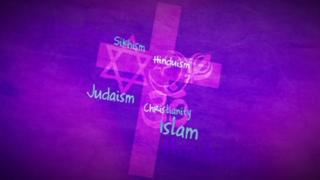 More kids find religion important
Nearly half of children nowadays think that religion is important, according a Newsround survey.
We spoke to 1,000 six to 12-year-olds and 43% said that religion was 'important' or 'very important' to them, while 50% said it wasn't important.
Children are now twice as likely to say that religion is very important to them compared to kids 40 years ago - when Newsround first went on air.
That's despite fewer people going to church, and one in three people not following any religion at all.
The finding has surprised the most important man in the Church of England, the Archbishop of Canterbury Dr Rowan Williams.
He told Newsround: "I am a bit surprised. But then I think also how much more varied a lot of schools are these days, how much people are exposed to different kinds of religion and people from different backgrounds.
"And I think probably that has a bit to do with it. People are learning to take religion a bit more seriously because of that perhaps."