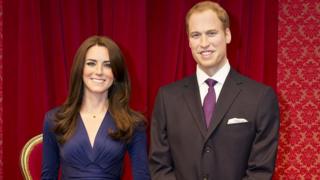 Other
The Duke and Duchess of Cambridge have been given their own waxworks at Madame Tussauds in London.
A new model of Kate has been paired with an updated one of William, recreating a pose from their engagement announcement.
The figures cost £150,000 each and took a team of artists four months to make!
Louis Wiltshire, who made Kate's wax head, said: "It takes about five weeks to sculpt the head in clay and the body takes about the same time."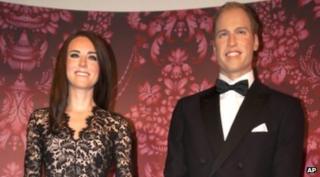 AP
Madame Tussauds said they've had loads of people asking when the couple would make an appearance.
Liz Edwards from the attraction said: "The Queen is the most popular attraction but since the Royal wedding fever we've had people coming in to see William when he was without Catherine.
"Catherine has her own star quality so we are expecting a lot of people to come."
Separate waxworks of the pair have also been unveiled in Amsterdam and New York.