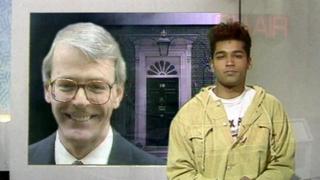 Newsround looks back to 1990s
To celebrate 40 years of Newsround we've been stepping back in time and taking a peek into the BBC Archive.
In this special report, Ore looks back at the 1990s - the decade that saw the internet change our lives.
Pop groups dominated the charts, with the Spice Girls, STEPS and S Club 7 all clocking up number 1 singles.