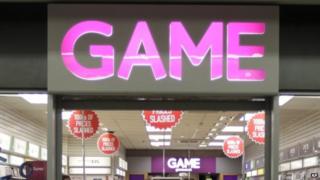 AP
It's not quite game over for Game - 333 of its stores have been saved after another company agreed to buy them.
The computer game seller has run into serious money troubles and 277 Game shops have already been closed down.
But a firm called OpCapita is now taking over the remaining high street stores to try and turn around their fortunes.
Game's cash problems have been caused by high costs, its overseas expansion and competition from online retailers.
The company admitted last month that some suppliers had stopped doing business with them because things were so bad.