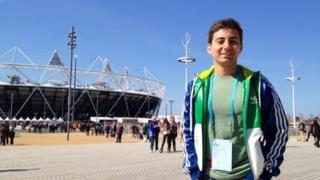 Ricky races in Olympic Stadium!
Our Ricky's done something that even Usain Bolt hasn't yet - compete in London's Olympic Stadium!
The Gold Challenge event on Sunday was one of the first test events at the venue ahead of the summer Games.
Ricky was among 1,000 people taking part in all sorts of challenges for charity, alongside celebs and sport stars.
There were runners of all ages - from four years old to 85! There was even a marriage proposal on the day!
Watch the report to see how well Ricky did in his 100 metre race... was he lightning bolt or more light rain?!