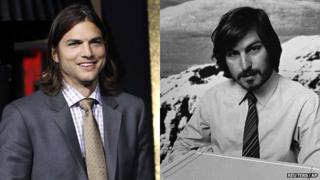 Reuters/ap
Apple co-founder Steve Jobs' life is being turned into a movie - with American actor Ashton Kutcher playing him.
The man behind popular creations such as the Mac and iPhone died in October, aged 56.
The film will chart his rise from college dropout to boss of one of the world's biggest companies.
Ashton Kutcher's famous for his comedy roles and creating MTV series Punk'd, which plays practical jokes on celebs.
He was recently rumoured to be dating Rihanna, but she denied it.
The movie will be called Jobs and work on it is due to begin in May.