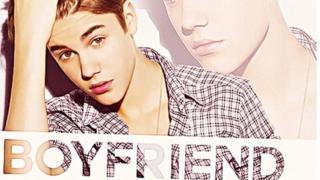 Other
If you class yourself as a 'Beliber' (a Justin Bieber mega-fan) then you'll know that he has been teasing us with extracts from his new single, Boyfriend, for months.
The song is expected to feature on his upcoming album Believe, where rumours are that Justin's rocking a more grown-up sound.
Whilst fans are glued to the internet, eagerly awaiting the release of the Boyfriend music video (so far only 20 seconds of Bieber goodness are available to watch), we find out if his new single should be turned up loud and played on repeat until you're all Biebered out...
When's it out?
It's out right now!
The style
Boyfriend has a cool, chilled out, RnB vibe going on.
Loads of people have been saying how much JB sounds like JT (Mr Timberlake) on this track and we agree.
Upon first listening we did think it was slightly cringy as Justin takes on some slow talking - which could be an attempt at rapping we're not sure!
But that aside, the more you listen to this track the more you forgive Justin for the moody rap sections and start to enjoy the melody at the heart of the song.
Will you still be humming it next week?
It's catchy, so yes, by next week you'll be able to sing the whole song off by heart.
Will it make the charts?
It's Justin Bieber, and with his army of fans buying the single, love it or hate it, Boyfriend is probably set to be around for a while.
NR rating: 4 out of 5