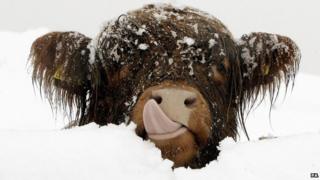 PA
Weather experts are warning that snow could be on the way for Scotland this week - is winter on the way back?
Just a week ago, Aberdeen basked in sunshine on the warmest March day there since records began.
Temperatures were more than double what they normally are for the time of year.
As the temperatures fall, weather forcasters are now predicting that rain will turn to snow and it could be heaviest on the hills.
Snow has already fallen on the North Cairngorms over the weekend.