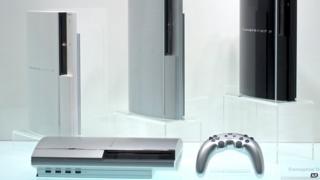 AP
Rumours about Sony's newest PlayStation console have been leaked online.
A US news site says they've spoken to a source who says that the PS4 will be called Orbis and will hit the shops in winter 2013.
It's thought that the latest console will be able to work with Playstation's Vita - much like the tablet pad that's set to become part of Nintendo's Wii U.
Another rumour is that you won't be able to share the games with other consoles, or sell them second-hand.
This is because new games will be 'locked' to one PlayStation account. You also won't be able to play PS3 games on it as it won't be "backwards-compatible".
Sony haven't confirmed anything, but the rumours have been picked up by the official PlayStation magazine too, which might suggest there's an element of truth about them.
We'll be keeping our ears to the ground to bring you any more info when we hear it!