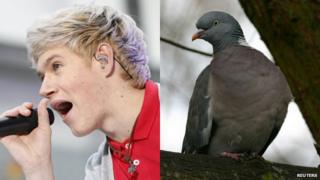 Reuters
It can be a weird life being a pop star, but something pretty odd has got One Direction's Niall Horan in a bit of a flap.
The 18-year-old has revealed he's terrified of birds.
Apparently the fear started after one flew through a window when he was on the toilet when he was younger.
Rumours are that the band have even had to hire extra security to scare the pesky birds away from the stage before their US shows.