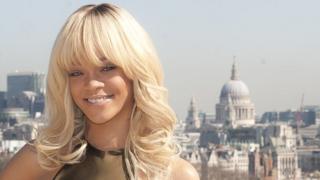 Rihanna on making movies
She's already dominating the charts but could Rihanna now be set to takeover the big screen too?
The pop star has been talking about her acting debut in new film Battleship, which is based on the famous board game.
She said: "It was scary to even get involved knowing that because it was my first film.
"It was incredible, it was an incredible experience so I am looking forward to doing more films for sure."
But don't worry Riri fans - she says whatever happens she has no plans to give up on the music.
Pictures in the clip from Universal and Island Def Jam