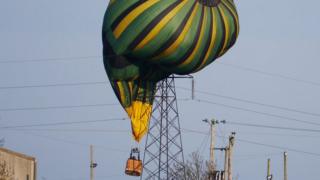 Other
Three people had to be rescued from a hot-air balloon after it got trapped in power cables in Northamptonshire.
The canopy of the balloon became tangled in power lines as the pilot was trying to land in a playing field.
Firefighters had to wait four hours for the electricity to be made safe before they could begin the rescue.
The passengers were stuck 15 metres in the air for almost five hours, but no-one was badly hurt.